Flotilla dates: April 19-29, 2023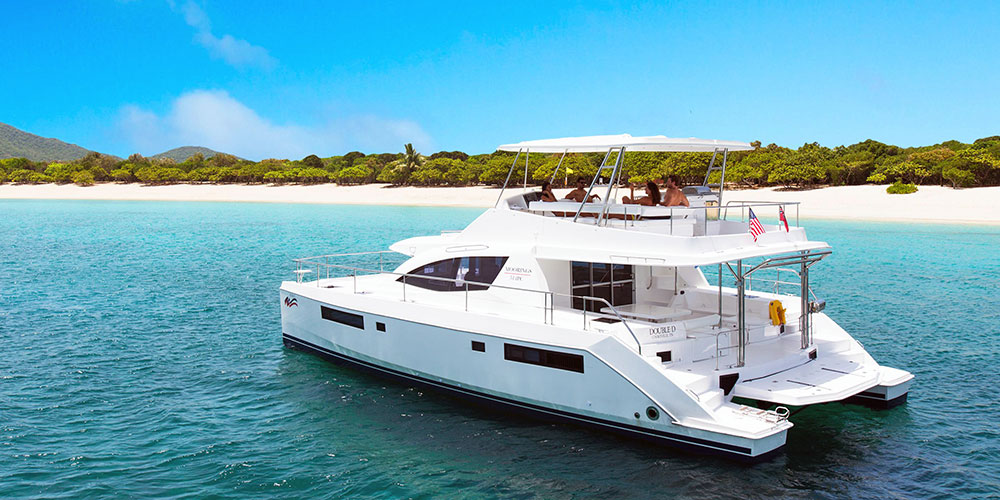 She's been called the birthplace of bareboat chartering, Disneyland for sailors, Paradise. The British Virgin Islands offer a sailing and vacation experience unlike any other. The sailing is fun and easy, mooring balls abound and some of the most famous beachfront bars in the world are here.  Sydney's Peace and Love, Rhymer's Beach, The Soggy Dollar and, of course, the notorious Foxy's. She has a Pirate Ship Bar, the best resort for sailors in the world, The Bitter End!  Snorkeling and swim spots abound with exotic names like The Indians, The Baths, The Dogs, The Caves. She has a famous wreck, The Rhone, for scuba enthusiasts. She invented the Pusser's Rum Painkiller, one of the most decadent rum drinks ever.
Of course, the BVI was devastated a few years ago by two hurricanes in quick succession, one of which had clocked winds near 200 mph. But that was then and this is now. She, in all her natural glory, is fully back. Cecilia and I have recently sailed there with family and friends and confirmed our beloved BVI is her old self.
For more information about cruising the BVIs from the Moorings website, click here.